And I'm back! Happy September and welcome to my new site! It's been a long ways to keep this blog up to date, but the struggle was real.
I'm so excited to finally share new content with you guys!
Aside from featuring outfits, I will also be featuring more lifestyle and beauty posts too. Basically, more of every day life mixed in with things I love.
Today I wanted to talk about Fall transitioning. Fall is approaching (sad to say – I love Summer!) and it's time to transition the wardrobe! Here in Southern California, it can get a little difficult to change up the Summer wardrobe in the months of September and October. It's still so hot! With that being said, slowly introducing fall accent colors is a good way to start! I'm loving this burnt auburn color because it's bright enough where it give's a Summery vibe yet it still speaks to your Fall palette. Finding these colors are very easy and are most likely sitting in your closet right now. This is the perfect time to go through last year's Fall wardrobe to see what works for you and what doesn't. Pairing some cute neutral sandals with an accent colored top or dress makes a perfect look for the Fall transition. What are some of your favorite fall transition pieces?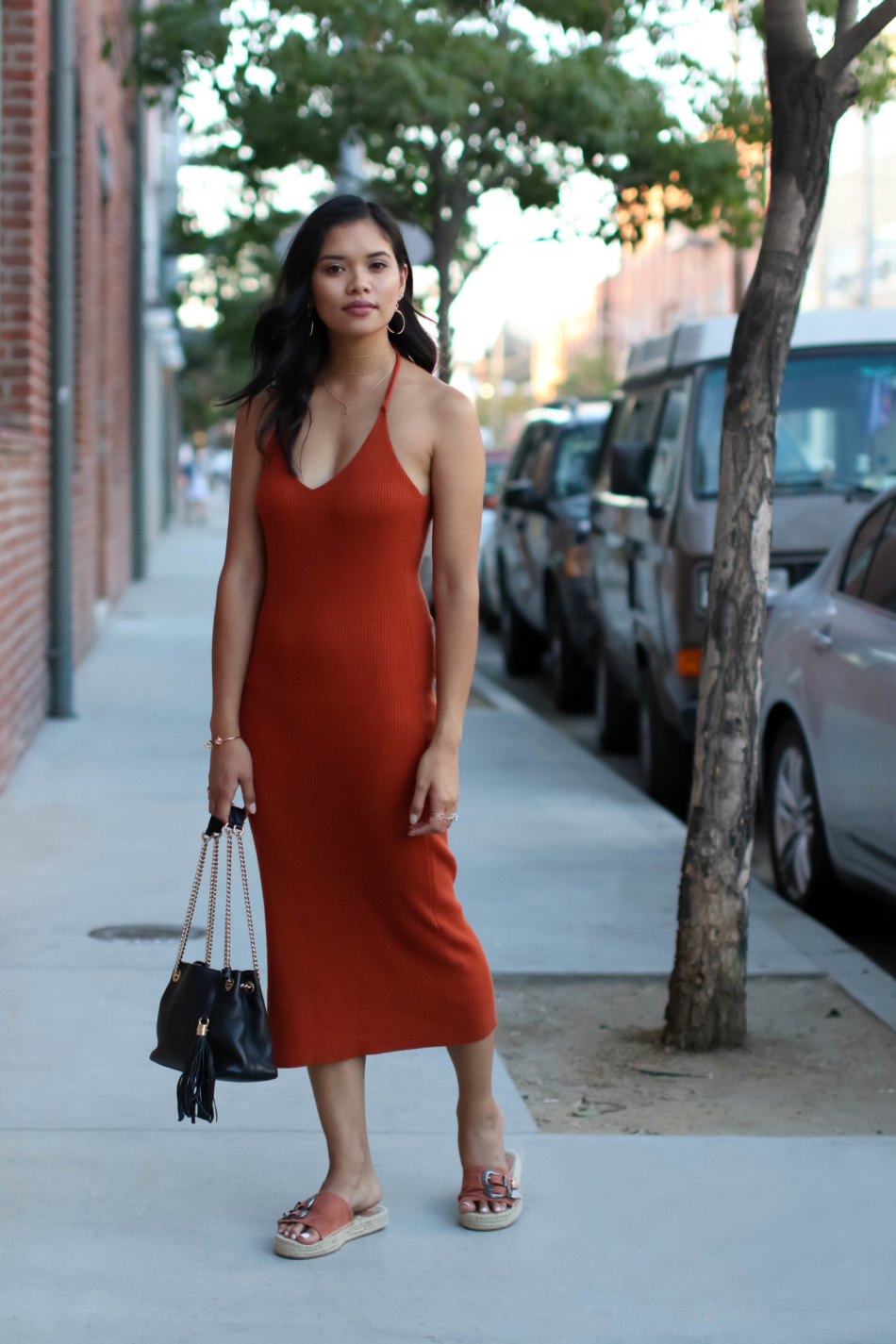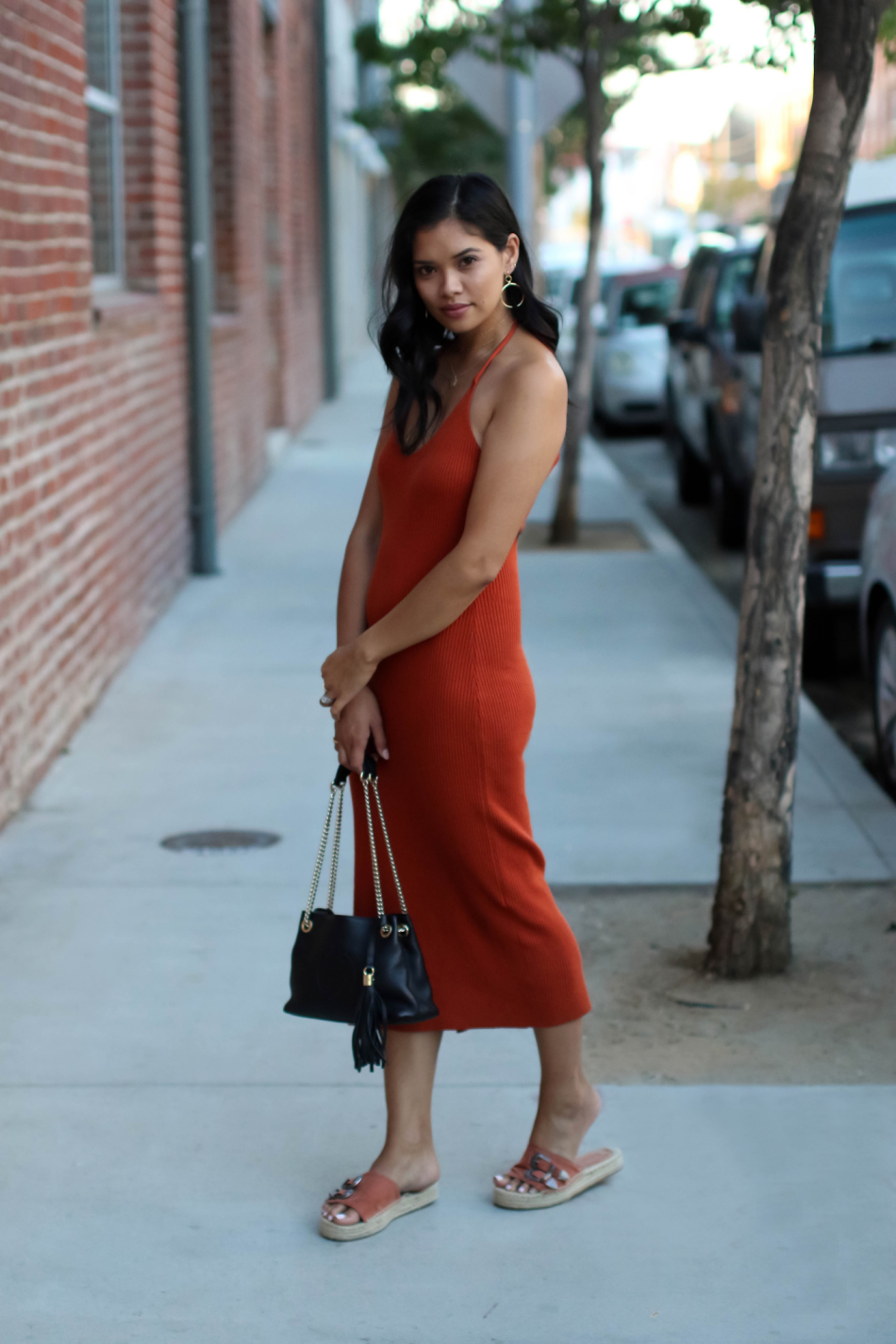 Emory Park Ribbed Mini Dress
Motif Bracelet
Motif Earrings
Spektre x Yun Yun Sun Sunglasses
Gucci Soho Chain Soho Bag (Purchase
here
)